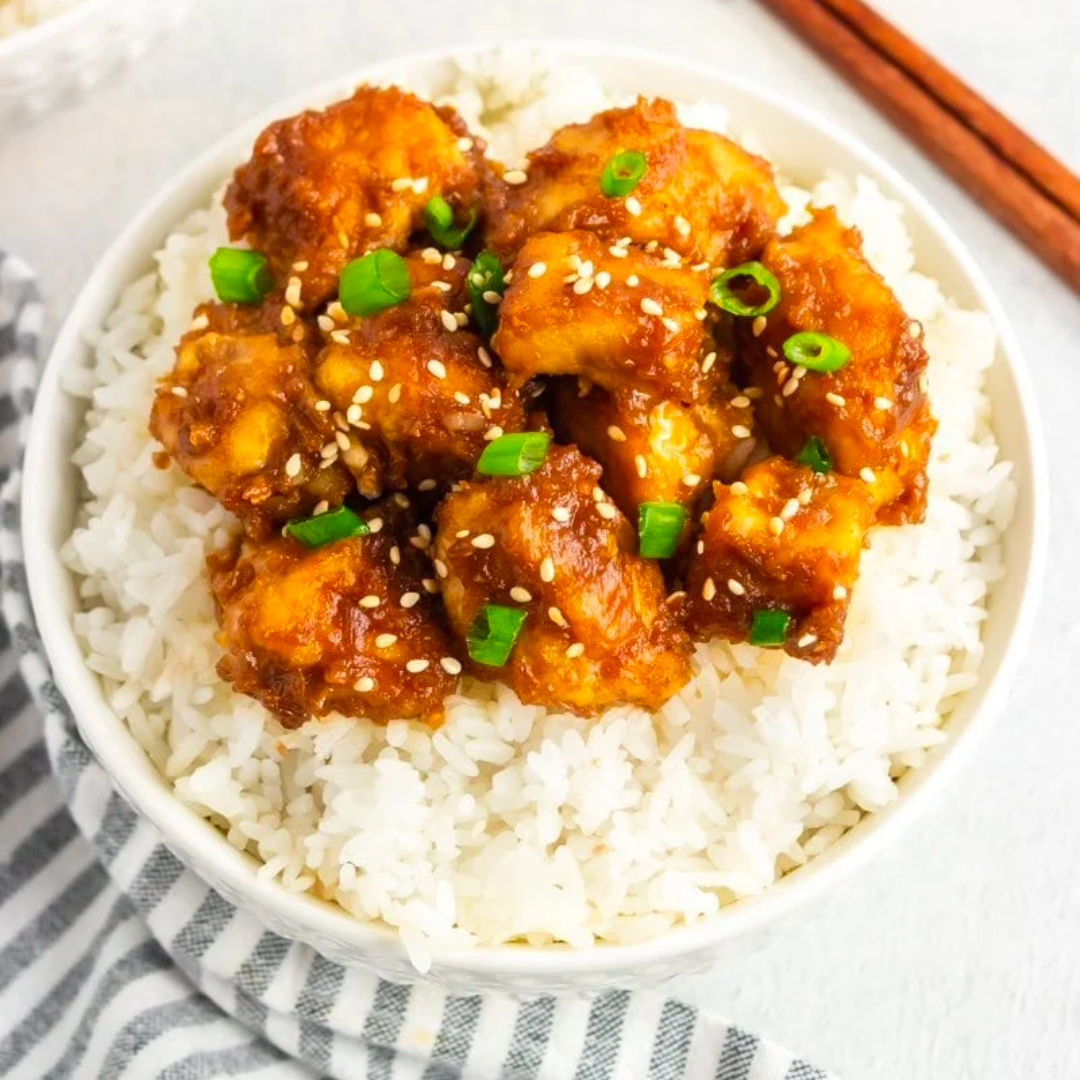 This great recipe for Peanut Butter Chicken is a delicious meal! Serve this flavorful dish over some steamed rice and vegetables for a complete meal.
T
otal Time:
20 minutes
Ingredients
1 lb chicken breasts
3 tbsp soy sauce
4 tbsp creamy peanut butter
3 tbsp brown sugar
3 tbsp oil
1 tsp ground ginger
3 tbsp white vinegar
salt and pepper, to taste
Instructions
Dice chicken. 
Heat 1 tbsp oil in a sauté pan. Brown chicken. 
While the chicken is cooking, make your peanut sauce: whisk together soy sauce, creamy peanut butter, brown sugar, remaining olive oil, ground ginger and white vinegar.
When chicken is browned, stir in sauce and cook until chicken is cooked through and sauce is warm. 
Serve Peanut Butter Chicken over white rice.