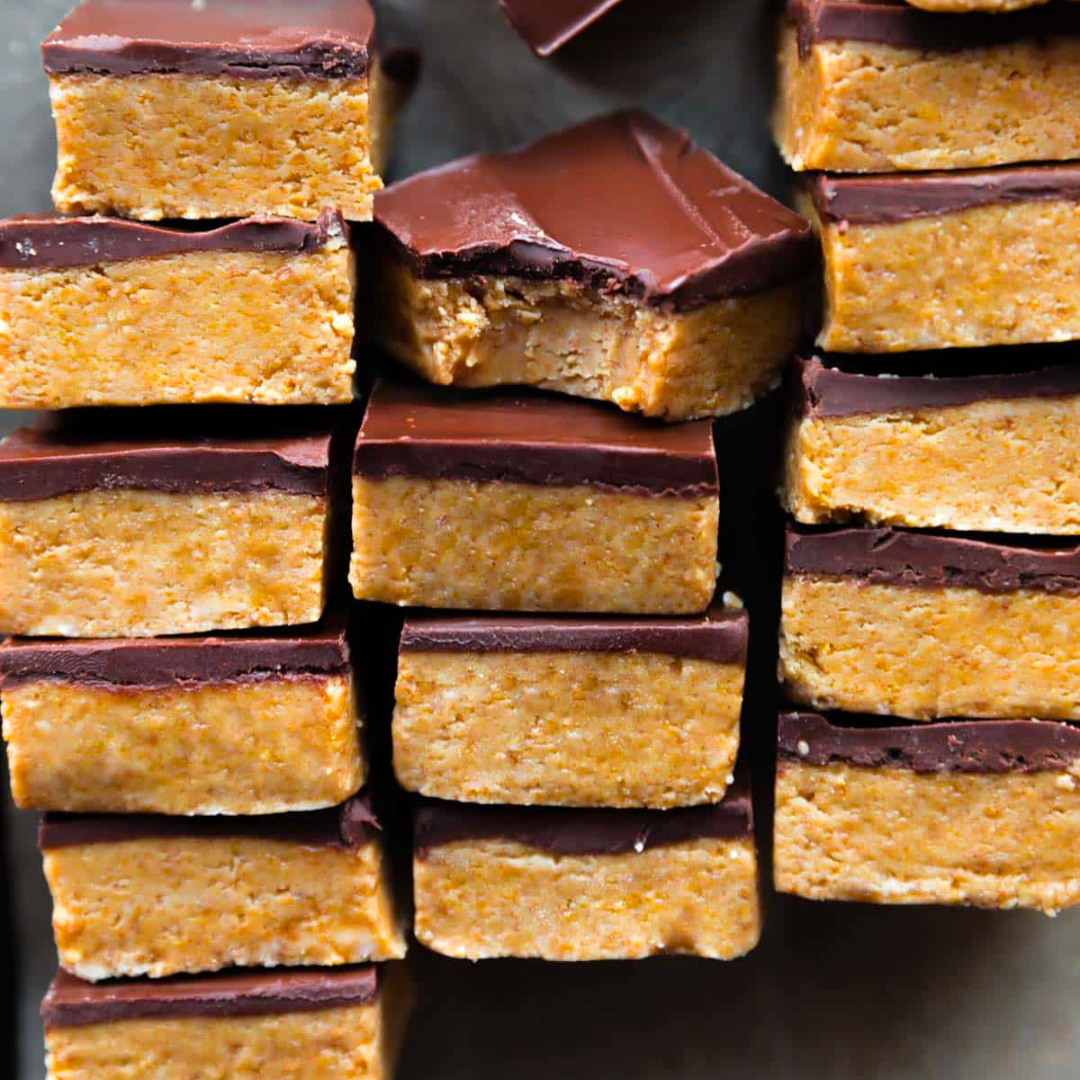 Just like mom used to make them. These delicious chocolate peanut butter bars are so delicious, they'll be gone in a flash!
Prep Time: 25 mins
Additional Time: 1 hrs
Total Time: 1 hrs 25 mins
Servings: 12
Yield: 12 bars
Ingredients
2 cups graham cracker crumbs

2 cups confectioners' sugar

1 cup butter or margarine, melted

1 cup peanut butter

1 ½ cups semisweet chocolate chips

4 tablespoons peanut butter
Directions
Mix together graham cracker crumbs, confectioners' sugar, butter or margarine, and 1 cup peanut butter in a medium bowl until well-blended. Press evenly into the bottom of an ungreased 9x13-inch pan.

Place chocolate chips and 4 tablespoons peanut butter in a microwave-safe bowl. Microwave on high, stirring every 15 seconds, until smooth. Spread mixture over crust.

Refrigerate for at least 1 hour before cutting into 12 squares.