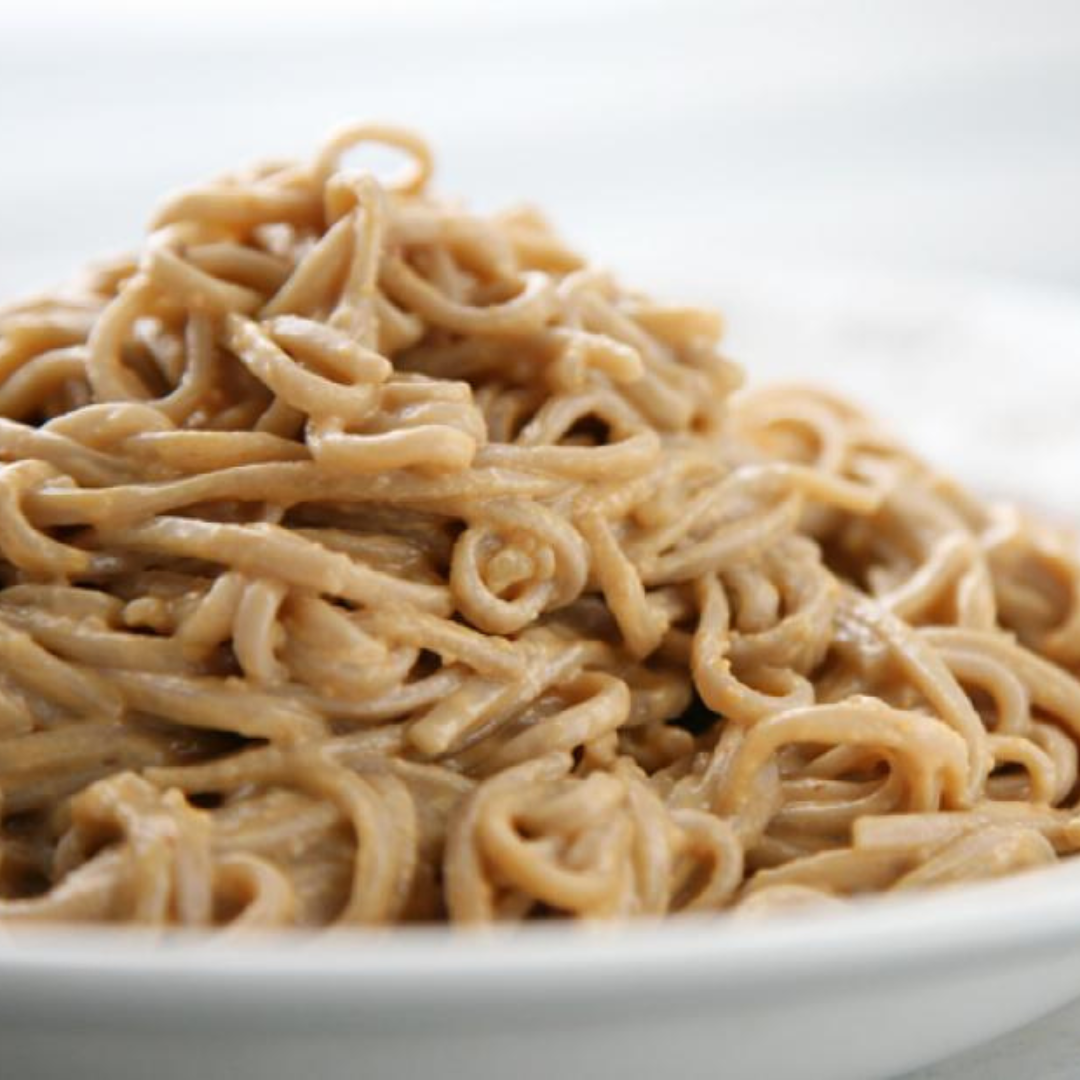 Total Time: 15 min
Prep: 5 min
Cook: 10 min
Yield: 4 servings
Bring a large pot of water to a boil; overt high heat. Add a generous amount of salt and stir in the noodles. Cook according to package instructions; drain and rinse well under cold running water.
Meanwhile, whisk the peanut butter, vinegar, soy sauce and chili sauce in a large bowl until smooth. Add the drained noodles, and with tongs, toss until coated with the dressing. Serve immediately or chill in the refrigerator for at least 2 hours.
Note: If chilling noodles, toss with 1 to 2 tablespoons water to loosen them before serving.